Miniature Dollhouse Art

Dolls House and Miniature Collectible Art
I sell my original miniature art worldwide and I am very proud to have them reside in miniature collections and collectible Dolls Houses in 25 countries on 4 continents at the last count.

Miniature Art Gallery
I also have my own art gallery. The Gallery is my miniature property 1:12th scale, a Victorian frontage with a modern contemporary art gallery inside.
The Gallery was built from a Victorian Shop miniature property kit, that has a modern art gallery inside and features in many of my photos and hold exhibitions and events …. You can see these and more on my social media pages on Facebook and Instagram.

Below is a gallery of some of my miniature paintings over the years.

Dolls House Art Sizes and Scale

My miniature paintings range in size and can be suitable for different and scale dolls houses and miniature properties these include 1 : 12th, 1 : 16th, 1 : 24th and other diorama such as bjd and fashion doll size.
Art in life size and miniature dolls house art is relative to what you want on your wall. If I paint a piece tiny enough for a 1:24th scale property but you want a small piece for your 1:12th scale then they often cross over.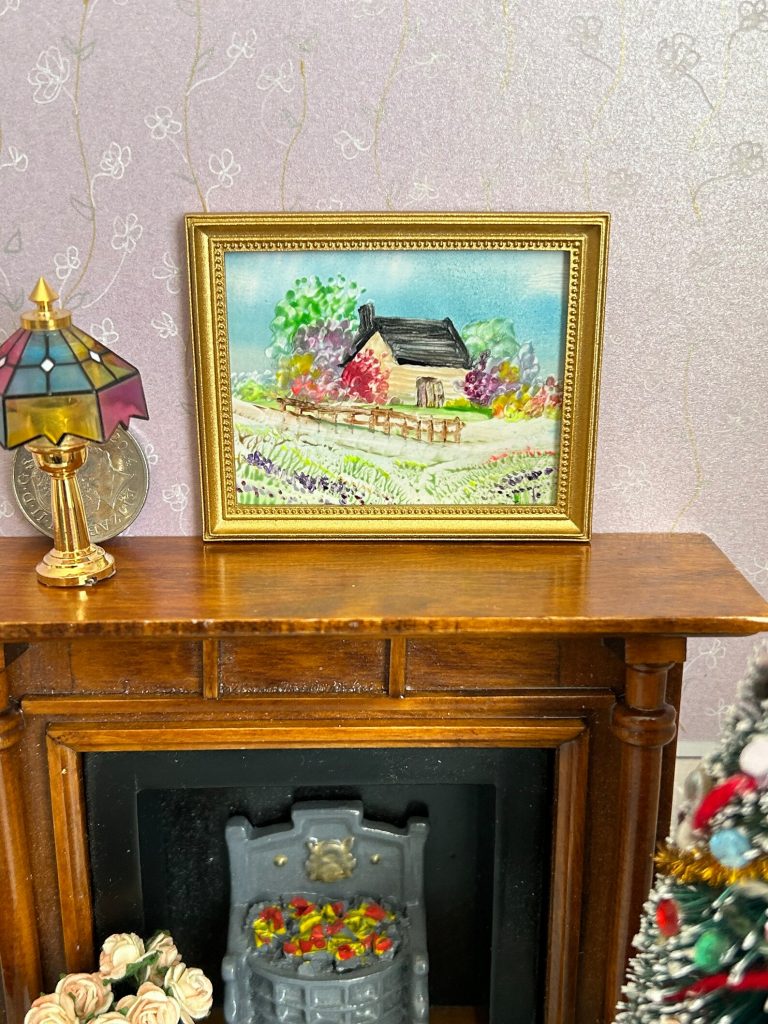 Gallery of my latest hand painted Art on miniature Dollhouse furniture