Hello and welcome to Art In Wax.
I am Hazel Rayfield, Encaustic Artist and Miniaturist, and this is my new Art In Wax website for 2023.
An Eclectic Artist. I sell my work worldwide, painting many subjects, themes and genre. Many of which can be seen on social media accounts and available to buy in my Etsy shop.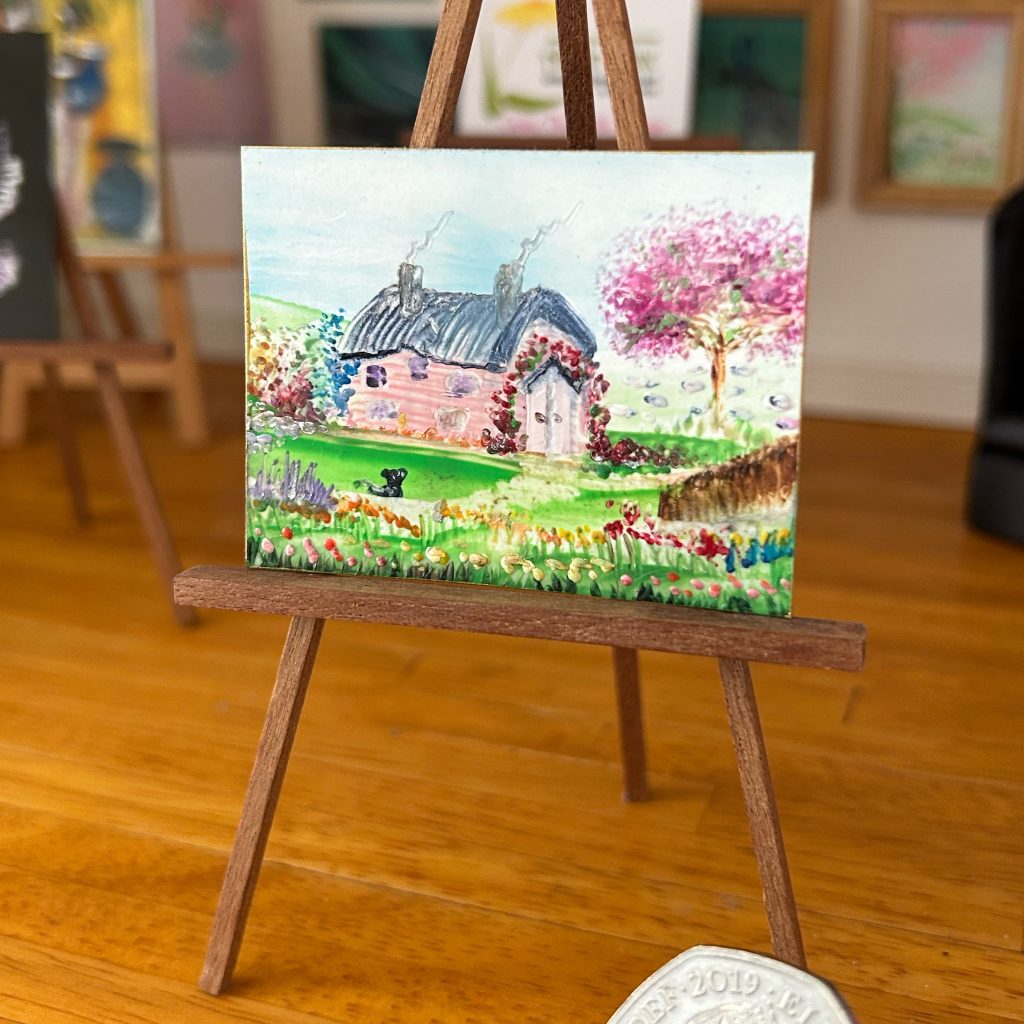 Original Art
I am an original artist my style and my imagination make me a very eclectic painter, I paint many subjects, themes and genre. I love trying new things and seeing what I can achieve in miniature painting in Encaustic hot wax.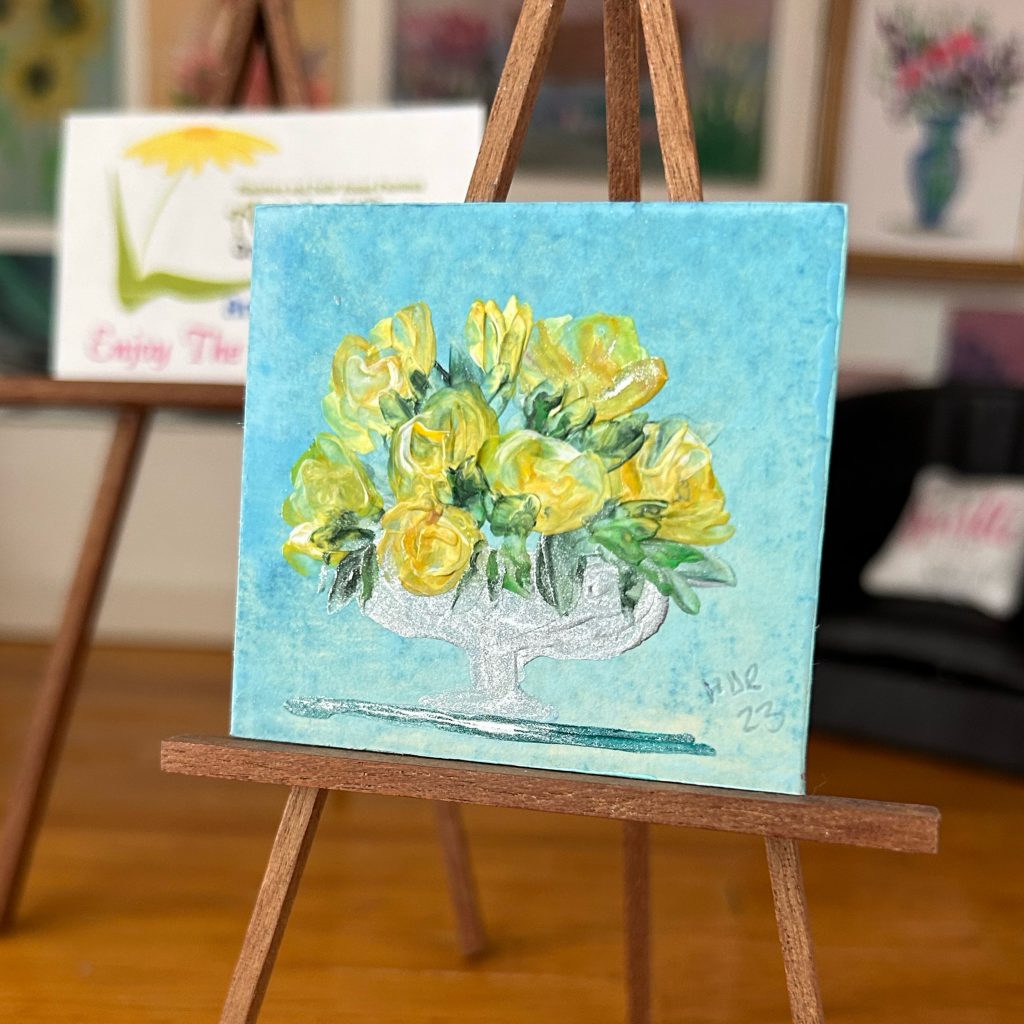 Dollhouse' Art
I paint mostly for 1:12th and 1:24th scale dolls houses and diorama, but my miniature dollhouse paintings are also on display in Lundy and diorama for both BJD (ball jointed doll), fashion dolls and Barbie.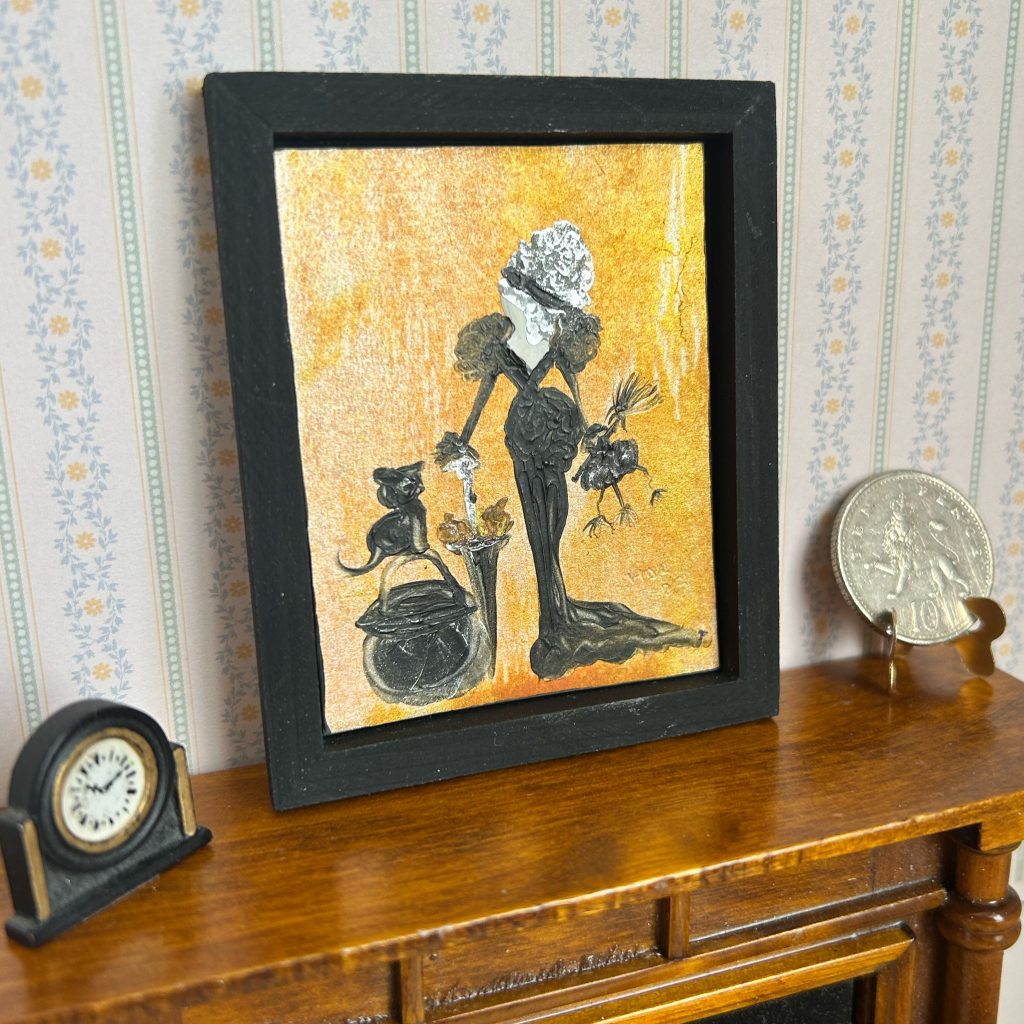 Miniature Paintings
My miniature art is in collections and ACEO collections world wide. Painting miniatures is my passion, I love the challenge. Miniature Art is not just for dolls houses they are displayed as objet da and ornaments on shelves or desks.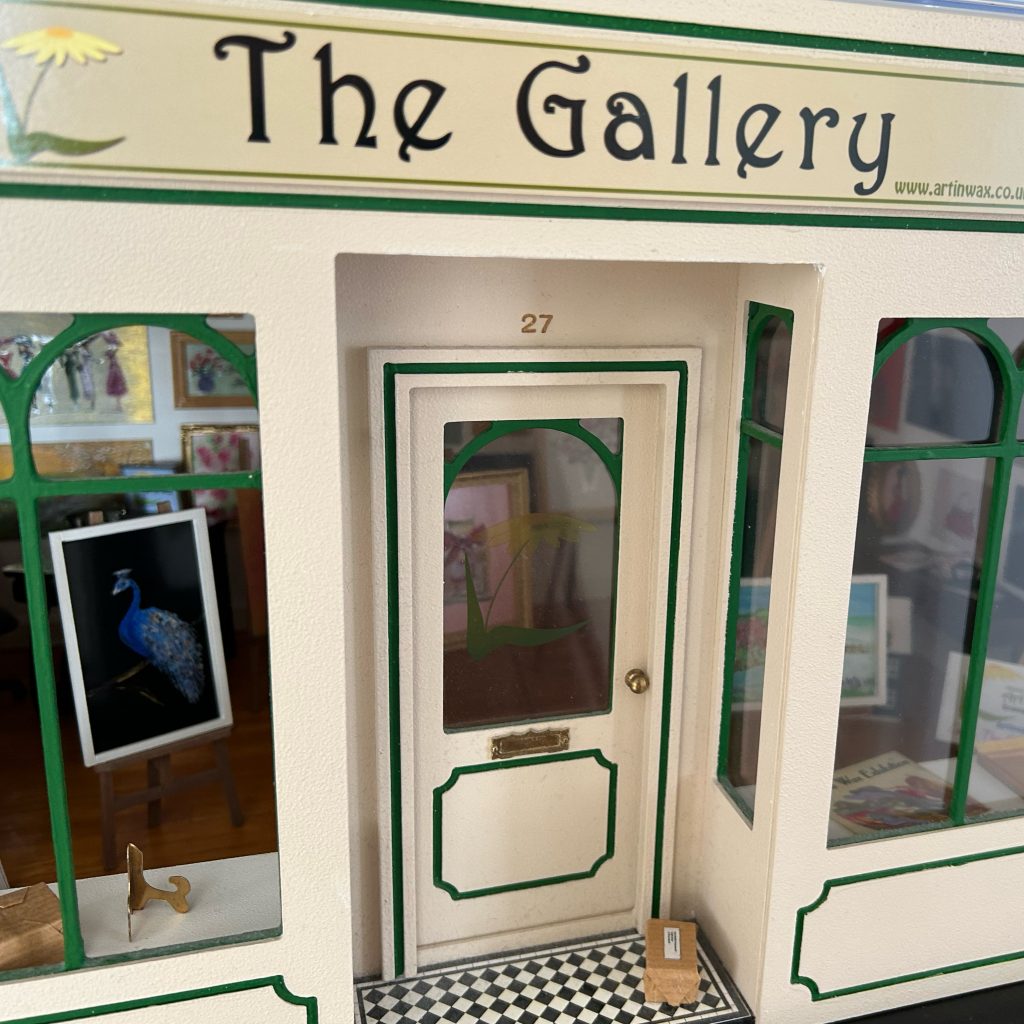 The Gallery
I have my own 1:12 scale Art Gallery which displays my own miniature art collection. And hosts miniature art exhibition and events.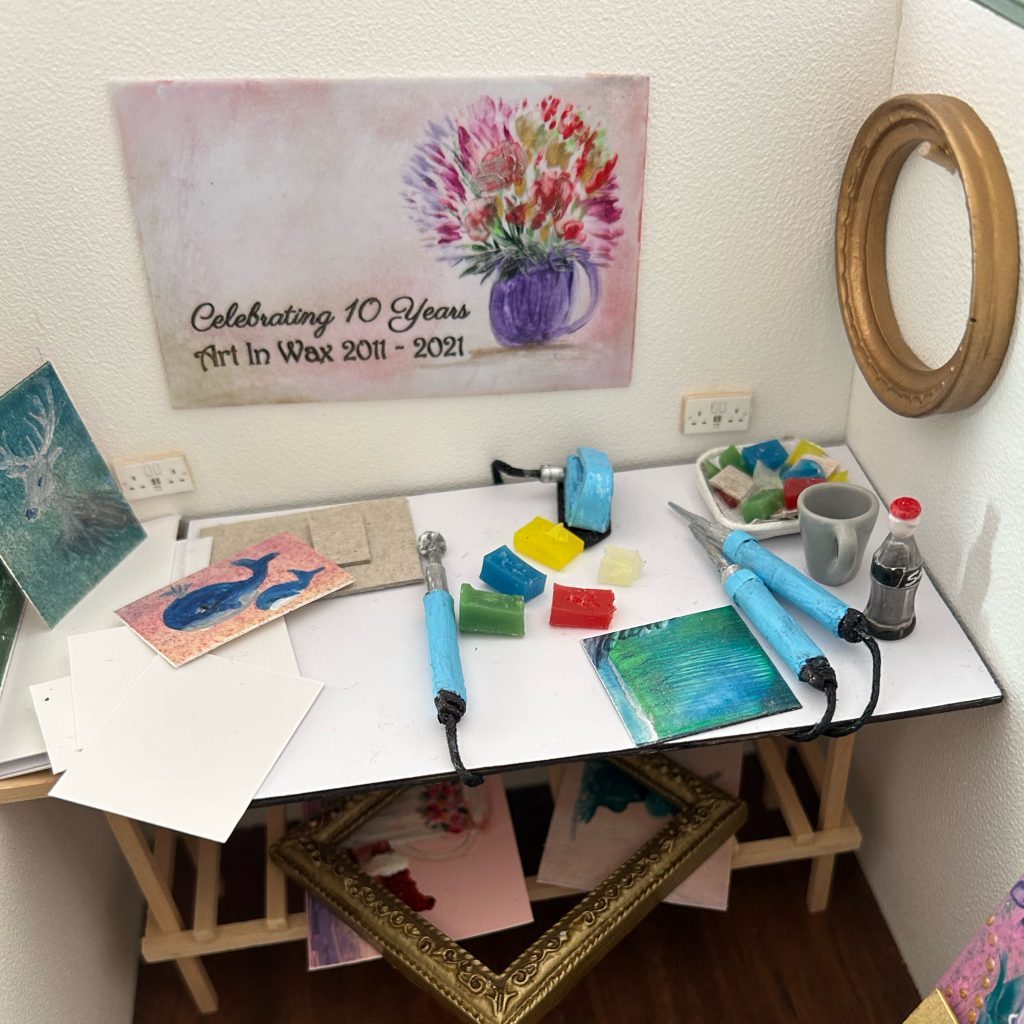 Art Studio
This is my miniature art studio. My real life studio is in Southend on sea, where I work on my paintings most days.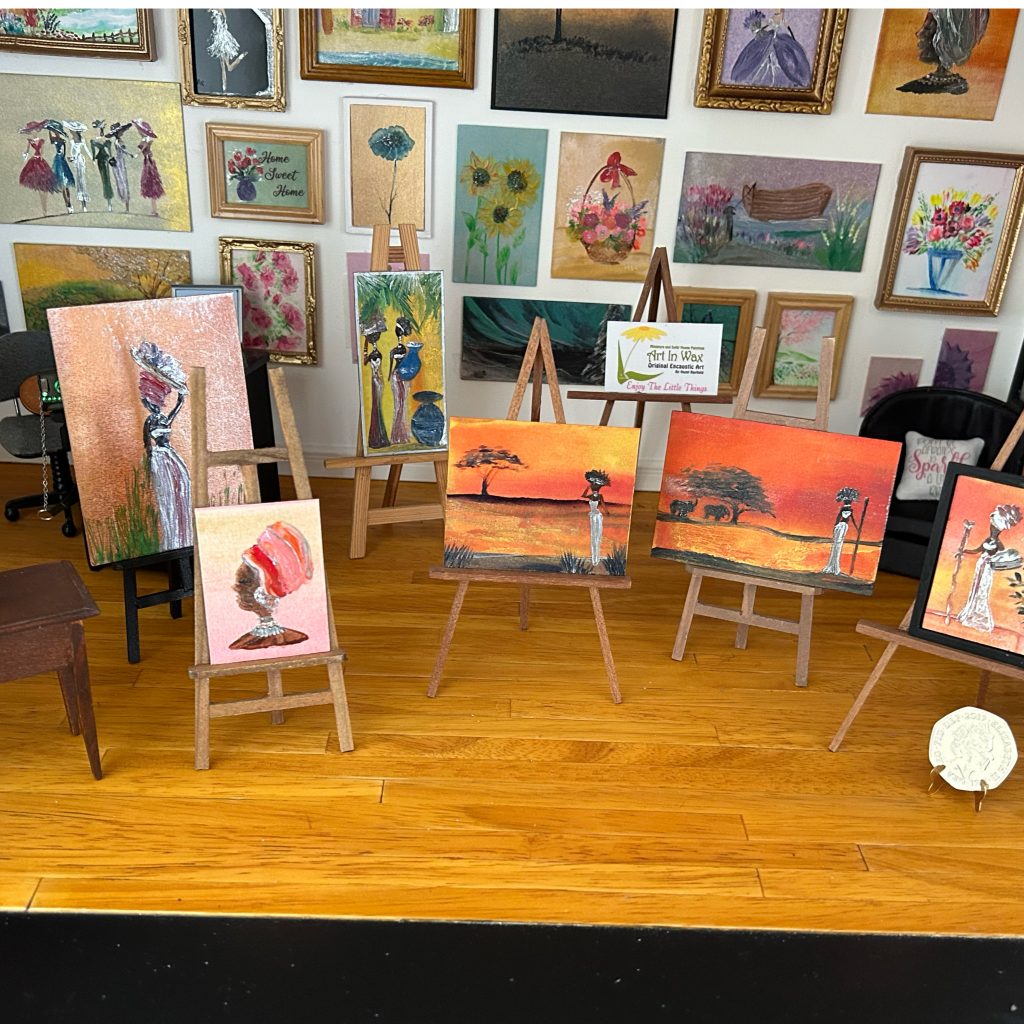 Art Exhibitions
The Gallery hosts exhibitions and events. Themed exhibits are very popular and often sell out before even getting into my Etsy shop.
Art In Wax Miniature and Dolls' House paintings by Hazel Rayfield